AquaTru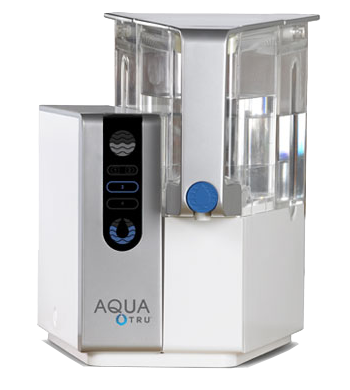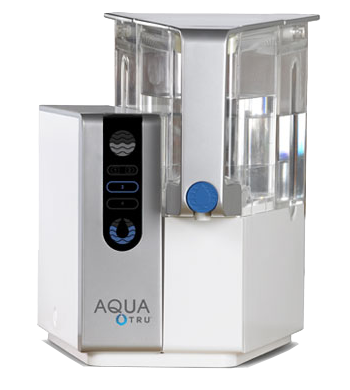 Certified to create bottled-quality water from your tap. No plumbing or installation required.
AQUATRU® SUBSTANTIALLY REDUCES VIRTUALLY ALL OF THE TOXIC CHEMICALS IN YOUR TAP WATER THROUGH REVERSE OSMOSIS, THE SAME TECHNOLOGY USED IN BOTTLED WATER COMPANIES.
AquaTru's exclusive, patent-pending TruPure technology miniaturized the same reverse osmosis technology used by all the major bottled brands and puts it into a compact countertop water purifier for the first time.
The AquaTru, with it's sleek and practical design also represents:
No installation or water connection required
High contaminant reduction efficacy, Best NSF listing.
Highest water consumption efficiency of 65-70% (recovery)
No excessive post-treatment microbial growth health risk
World-class appliance design and user-friendliness
Best overall value in safe, high-quality drinking water available.
Questions? Call us at 877-296-6880 for instant support.
AquaTru containers are made from what is considered the safest, purest plastic available - TRITAN by Eastman. This is the same plastic used for the VitaMix food processor and it is free of any BPA and BPS additives.