QuintEssential 0.9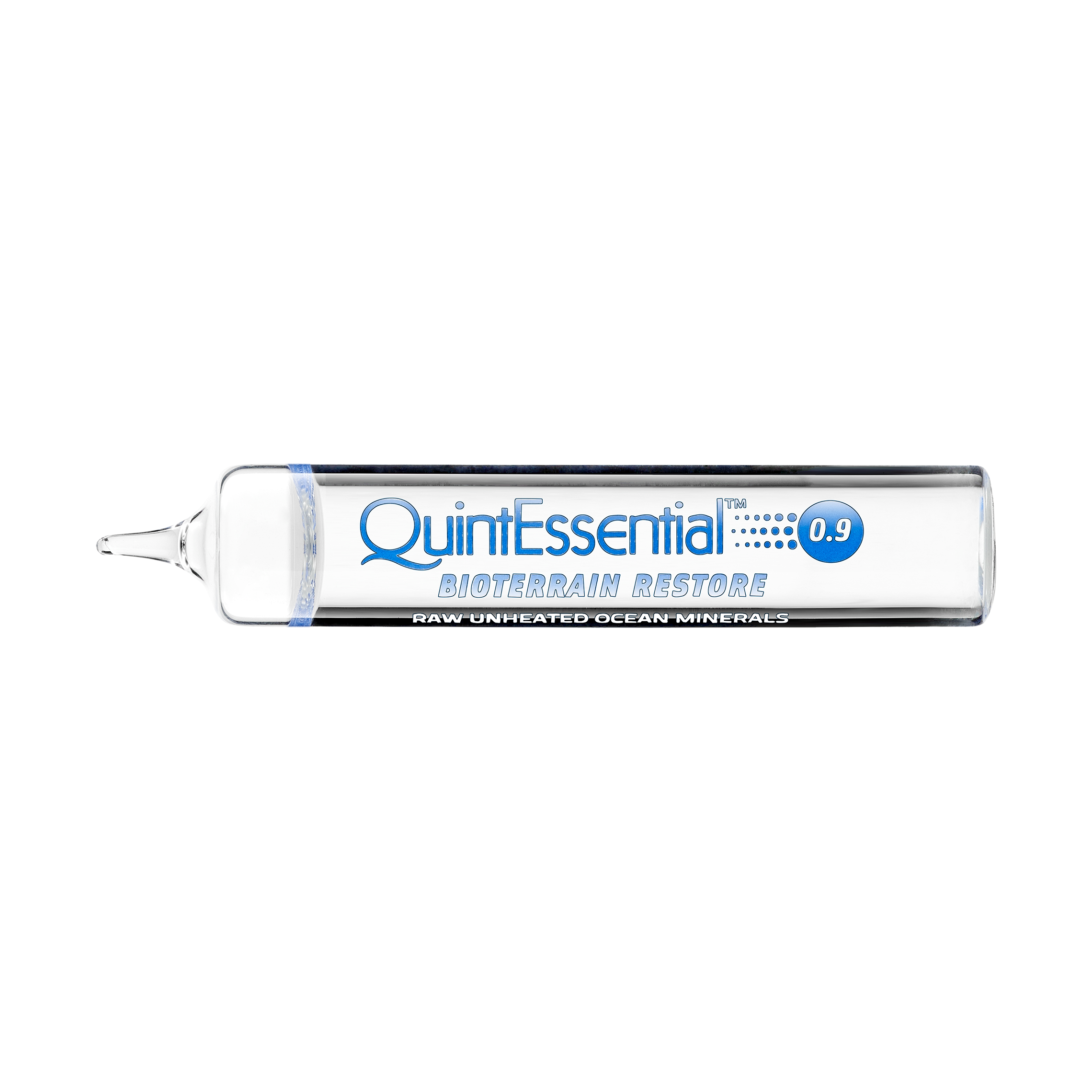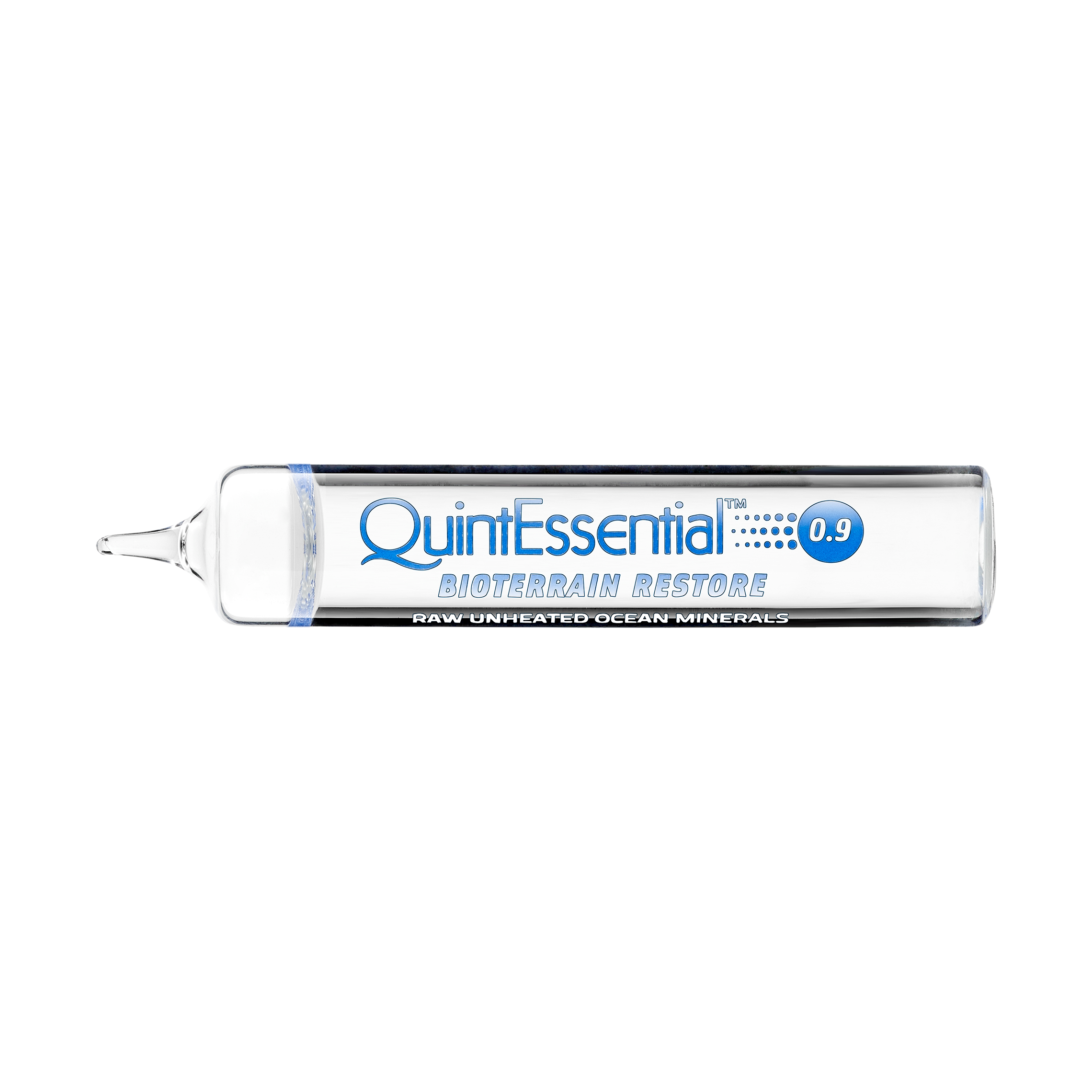 QuintEssential 0.9
Quintessential™ 0.9 is ideal as a daily supplement for anyone with a mineral deficiency. The Isotonic solution is diluted with natural Alpine Spring Water to achieve the same consistency as your blood plasma, making this an ideal product to help restore your biological-terrain. The biological terrain (cellular environment) is primarily responsible for delivering nutrients to every cell in the body.
Quintessential™ 0.9 's package offers 30 glass drinkable ampoules of 0.34 fl. oz. (10 ml) each. Each 10 ml ampoule of Quintessential™ delivers 0.9% bioavailable, bacteriologically pure, naturally sterile minerals and trace elements reduced to isotonicity (0.9%) with spring water, pH 7.2. Because it undergoes only cold sterilization, all the marine-rich complexes in Quintessential™ 0.9 retain their original form and potency.
These statements have not been evaluated by the Food and Drug Administration. This product is not intended to diagnose, treat, cure, or prevent any disease. If pregnant, consult a physician before use.